Admin Installation and Connection Guide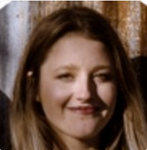 Updated by Megan Storie
You can install Integration+ with just a few steps. The setup is a one-time process and allows your team to get started right away. You must be a Jira admin to install.
Not everyone is a Jira admin - we get that. Contact your Jira admin and send them the information found in this document to get them started.
What to know:
You can only establish one Jira connection to one Slack workspace. If you do need to connect Jira to multiple workspaces please contact sales@nextup.ai to discuss our Enterprise options.
The user used for the initial connection will dictate the Jira access available when using the Bot. We therefore recommend making this initial connection through a Jira Service Account. Learn more about how permission works here.
The user must have the required Slack permissions to be able to add a bot to the workspace.
Download the app from Atlassian Marketplace
Go to marketplace.atlassian.com and enter "Slack Helpdesk+" in the search field.

Select the "Try it for free" button and choose your preferred Hosting Type (Cloud or Data Center)
Click the "Start free trial" button to begin the installation process.
Choose your Jira instance from the dropdown menu and click the "Start Free Trial" button.
You will be redirected to the Atlassian Marketplace, where the download will start after clicking the "Start Free Trial" button again. Look for a notification in the bottom left corner, indicating that Slack Integration+ is being added.
Click the "Copy" button then select "Go to the Application Links" button.
Click the "Create link" button and paste the application URL as shown in the demonstration.

Review link and click "continue" to proceed.  

You will be redirected to Jira. Click the "Allow" button to grant permission for the integration.
Next, select the correct Slack account or workspace and then click "Accept and Continue." 
Complete the authentication steps as prompted. 
Finally, choose the Jira Helpdesk+ application by clicking "Add to Slack." 
Grant Jira Helpdesk+ permission to access the Production Atlassian Slack workspace by selecting "Allow." 
Congratulations! Slack Helpdesk+ is now successfully installed and integrated with your Atlassian Jira instance.
Installing from the Nextup Account Portal
If you are an existing customer of any Nextup Product and wish to install additional apps, the process is quick and easy through our Account Portal. Here's a step-by-step guide to help you:
Log in to your Nextup Account Portal.
Navigate to the "Try For Free" section and choose the specific product you want to install from the available options.
Once you've selected the desired product, click on the "Add to Slack" button to initiate the installation process.
At this point, you'll have the option to choose your preferred hosting option.
After making your selection, you will be redirected to the Atlassian Marketplace.
Follow the instructions provided in the Atlassian Marketplace to complete the installation of the app.