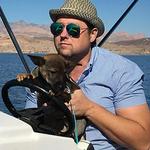 Updated by Brian Mohr
Private Server instances provide an alternative to our secure multi-tenant cloud environment for enterprise customers with special requirements.
An Enterprise level subscription is required and additional fees apply.

What to know
A Private server is a dedicated server for your team
The instance is fully managed by our team
Private instances are SOC-II Type 2 and HIPAA compliant
Data residency is available
A static IP address will be created to allow whitelisting on your firewall (other options also available)
How it works
After your subscription is finalized we will begin the instance configuration process.
Our team will reach out to gather some information needed to configure your private instance and limit access.
Our customer success team will work with you to configure your bot and help you get connected to your systems.
We help you train your users with live or recorded training sessions.
You launch your new support process.
Technical Overview
Please read our technical overview help document to understand how our system connects to the API layers we utilize to create the solution.