Atlassian Marketplace Billing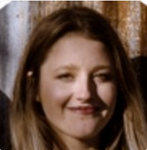 Updated by Megan Storie
We are moving to the Atlassian Marketplace
We're going to be offering seamless billing and licensing via the Atlassian Marketplace for all of our apps including Integration+, following Nextup's recent acquisition by Appfire. This will allow you to benefit from Atlassian's standard terms and conditions whilst aligning the purchase process with your other third-party Atlassian apps.
In line with our mission to standardize pricing and continue bringing innovative and highly-requested features to our Slack and Microsoft Teams integrations, we're also updating the pricing of this app. This may result in a moderate price increase or decrease, depending on your user tier and hosting, as we work to make our pricing more consistent and predictable.
What is changing?
When your current license comes to an end, you can renew directly through the Atlassian Marketplace or work with your Atlassian Solution Partner to transition to Marketplace billing. If you don't yet have an Atlassian Solution Partner and would like to work with one to help with procurement, migrations, or co-terming your Atlassian products, please reach out to our team at solutions@appfire.com for an introduction to one of our preferred partners.
You will need to migrate to the new billing system by June 1, 2024. In the meantime, your subscription will continue via your Nextup.ai account until you download the Atlassian Marketplace app.
When will the effect take place?
The change will take effect in June of 2023.
What if I have already purchased a subscription?
If you have already purchased a subscription, you will continue to be billed at the old price until your subscription renews.
Annual Customers:  If you choose to migrate prior to your renewal please complete this form and we will provide a one-time discount code equivalent to your remaining pre-paid subscription.
Where can I find the new prices?
Please view the pricing tables to see the pricing based on your Jira team size.
Where can I find the apps in the marketplace?
Please visit the marketplace listings for our apps.
Can I talk to someone about pricing and options?
Yes, please contact our friendly sales team if you have any questions.