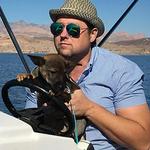 Updated by Brian Mohr
Do I have to pay to try?
No, we offer a fully featured 14-day trial to all teams.
What access do I have on the free trial?
During your 14-day trial, you have access to everything that a premium subscription offers.
Can I pay via an invoice?
We support billing by invoice with net 30 terms, but only for annual subscriptions on the Pro Plan. Get in touch with us at billing@nextup.ai if you prefer invoicing.
If you have a monthly subscription, we require a credit card to be on file, where you will be automatically billed at the end of the monthly billing cycle. Following the standard checkout procedure, it will allow you to add a credit card to your account.
Not everyone in Slack uses Jira, can I pay for a per user subscription? 
Our pricing is based on your entire Slack workspace's active users. We utilize Slack's APIs to determine the count of active users. We believe that all Slack users benefit from increased Jira visibility.Teams also have the ability to act on behalf of a designated Jira user. So every Slack user does not need a Jira account to use the bot.
How can I cancel my subscription?
You can cancel your subscription at any time, and you will have access to your plan features until the end of the current billing period. 
To cancel, you can log into your account and go to the billing tab. There will be a button to cancel subscription.
You can reach out to info@nextup.ai or on our live chat to get the process going. We typically have a response time of up to 6 hours and can get it processed ASAP. To ensure you won't get billed, please reach out at least 48 hours before your next due date.
What if I have less than 10 users? Is it free?
If you have less than 10 users we have a minimum billing rate of either $120 annually or $12 monthly. Sorry, it is not a free bot. 
Do you charge for guests?
No, we do not charge for guest users.
I have added new employees, what happens to my billing?
Nextup only checks your active Slack users at the time of billing. If your team size increases, the bill will not reflect those changes until your renewal date.
We need Nextup.ai to complete a security questionnaire before we consider making a purchase?
We're more than happy to complete a security questionnaire for customers considering our pro/enterprise plan. We can also make available reports from our most recent 3rd party security audit upon request.
For customers considering a premium plan, please refer to our security review page. You can also reach out to our support team if you have questions around Nextup's security practices that aren't covered by the security page.
How do you determine the number of Slack users?
We check Slack for active users before each billing date and bill based on currently active users.  You will receive a copy of the invoice at the end of your billing cycle.  If you have any issue contact us at info@nextup.ai
How are payments secured?
We have partnered with Zoho to provide a PCI compliant secure payment solution. You can learn about the payment security at Zoho here. Payment data is never stored on Nextup servers.
Can I update my billing contact?
Yes, please log in to your account at account.nextup.ai and select your premium bot and then fill out the form to updated or edit your billing contact.
How do I update my credit card?
Please login to your account and fill out our form to request a payment update.  We will then send you a secure page to allow update of payment information.
Do you offer an enterprise version?
We have options for larger organizations with private servers, self-hosted, non-credit card payment options and more. Contact us at enterprise@nextup.ai to discuss your enterprise requirements.
I work for a nonprofit / charity, do I get a discount?
Nextup supports nonprofits and charities. Contact support at info@nextup.ai for details on how we can help.